World's first online mergers and acquisitions platform io.insure launches in US, with new senior hires
Chicago, 1st June 2022
InsurTech firm io.insure, the world's first online mergers and acquisitions (M&A) insurance marketplace for SME transactions, today announces its launch in the US with senior level hires Nate Stortzum joining as Managing Partner – ioPartners and Gregory A. de Keersmaeker joining as Managing Partner – ioCustomer Success.
The firm, part of the POP Holdings Group, is transforming the global specialist insurance experience through partnerships with advisors, insurance brokers, accounting firms, corporate financiers, and banks, enabling them to join a marketplace that delivers niche products to customers, enabled by a combination of expertise, data & technology and a licensed insurance infrastructure. Its aim, through the products SEMI and SEMI +, is to fill the risk protection gap in the small and medium business sector, and to bring data & technology led efficiencies to all participants in the broader M&A insurance market.
io.insure, and its global partnership with Fusion Specialty and its insurers, currently serve markets from seven underwriting, distribution or tech hubs across five continents. First available in Australia earlier this year, the platform is now being launched in the US and will soon be expanded to the United Kingdom, Europe and Asia, with financial lines and other specialty products to be announced in the near future.
In his role, Stortzum will build out the io.insure North America platform partnerships, making its services available to the M&A ecosystem, including the capability for ioPartners to white-label the platform and to scale rapidly across North America. de Keersmaeker is responsible for building ioCustomer Success, io.insure's global customer-centric services arm, covering documentation, support, training, onboarding and enablement for the platform, while working closely with io.insure's in-house twenty-one person platform development team.
Nate Stortzum joins io.insure as Managing Partner – ioPartners. In this role he will be responsible for distribution, sales, product and partnerships. Stortzum brings 17 years of experience in both senior broking and underwriting leadership roles. He was an original member of Alliant Insurance Services, one of the five largest M&A brokerage teams in the US Market, and ran professional, transactional and management lines in the Midwest Region for Ironshore Insurance Services.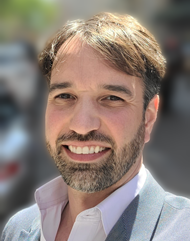 Gregory A. de Keersmaeker is the first Managing Partner of ioCustomer Success. He spent a decade in enterprise sales engineering at market leading companies such as unicorn Cohesity and Commvault systems. de Keersmaeker has extensive experience helping to build and secure global financial enterprises, including insurance startups with a background in Data Management and Disaster Recovery.
Stortzum said: "io.insure provide a unique InsurTech-solution for today's marketplace. With personalized products, data and a technology platform designed for white labelling by partners, this is the delivery of a far better insurance experience for insureds, their brokers, and advisers. io.insure provides a marketplace for the underserved M&A sector of small and medium sized businesses."
de Keersmaeker said:"io.insure is one of the most dynamic and game-changing companies I have encountered to date, with its best-of-breed, "no shortcuts" approach to redefining M&A insurance, and a platform designed for big data and machine learning from its inception. ioCustomerSuccess inscribes itself in this dynamic with its extensive support team, built for servicing global markets, and an enterprise-grade focus on proactive customer and partner assistance. As we organically help shift the market, ease-of-use and access to support are the keys to rapid market adoption."
Rogers said: "io.insure is building a marketplace while servicing the existing market by mitigating risks, bringing greater efficiency, and solving the supply issues resulting from a shortage of global expertise in M&A insurance. The combination of Nate and Greg will make an impressive team as we build our business in North America."
McDermott said: "We are very pleased to welcome Nate, Greg and the ioCustomer Success team. We will announce further hires in the near future, in support of the growing number of ioPartners and the deployment of the io.insure marketplace across North America."
ENDS
For further information:
Haggie Partners, London
+ 44 207 562 4444
About io.insure
io.insure is the first global M&A and specialty insurance online marketplace, transforming the insurance experience and filling the risk protection gap in the SME segment. The io.insure marketplace connects customers, advisors, distributors and insurer partners, supported by an exchange comprised of expert people, personalized products, and a data and technology platform, which is designed for white-labelling by partners. For further information, please visit: https://io.insure/
About POP Holdings
POP Holdings is an investor in M&A and specialist, data & technology-enabled insurance businesses. POP's mission is to support the building of a unique specialist insurance ecosystem that transforms the insurance experience for customers, through partnerships, products, services and technology. For further information, please visit https://pop.insure/
If you'd like to have a chat with one of our team, please send us your name, email and phone number and we'll get back you to as soon as possible
Copyright – POP International Holdings Pty Ltd. and POPai Holdings Pty Ltd. All rights reserved.